Design By Humans update (+coupon code)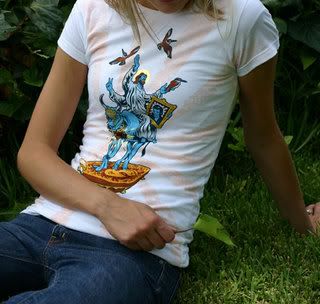 The international shipping price issue at
Design By Humans
has been fixed now, so if you live outside of the US the coast is clear for you to order stuff from there at a reasonable price.
If you buy anything within the next 10 days (=before September 16), be sure to use the coupon code
7GJCKY
to get 15% off on your order.
So far the selection of daily shirts is turning out to be great, I particularily recommend the aforementioned "
Robot battle
" shirt, "
Is nothing sacred
" by Mr Rocks, "
Animal farm
" by Tom Burns and "
The Blob
" by Stinger.
Prices range between $15 and $25 depending on fanciness.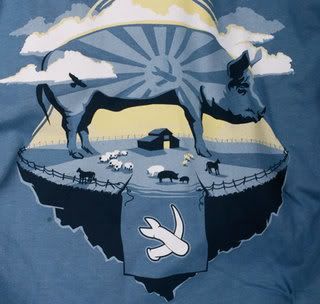 here's a look at what you'll get in a package from DBH, pictures courtesy of the lovely sonmi. (PS:sonmi not included)